The power of IT working for you.
Rogosource provides IT Infrastructure Management services for small business.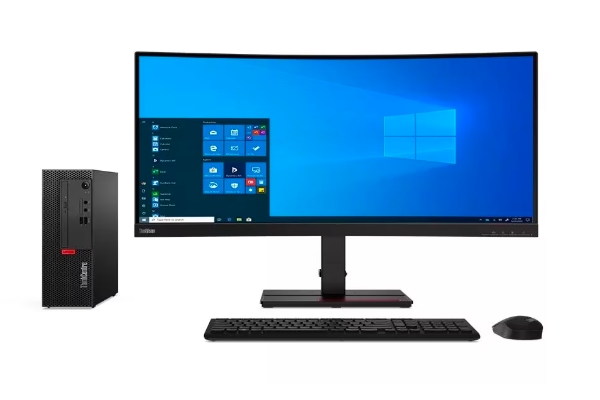 MSPs can help reduce IT cost by as much as 60%
* According to a McKinsey Global Institute study
What is a MSP?
A Managed Service Provider (MSP) is a company that provides outsourced IT services, support, and consultation.
---
Rogosource offers PC maintenance, user management, backup/recovery, server patching, cloud services, and much more.
Pillars of a Solid IT Foundation
We believe in these four pillars of service, providing a solid insfrasturcutre that is reliable, secure, and pertinant to your business. Our tools and solutions are carefully chosen to achieve these goals.
Productivity
Selecting the right tools and services that will compliment your business process, streamline activities, and reduce overhead.
Security and Auditing
Applying industry standards to secure IT environments while providing access controls for auding and compliance.
Redundency and Resiliency
Building infrastructure that is self-healing, maintains muliple copies of business data, and recovers quickly.
Communication
Open, honest, and efficient communication between business and IT staff.
Explore our Services
Maintaining your fleet of PCs is essential to everyday business. Loss of a device can drastically reduce productivity and increase cost. That's why it's important to keep your devices up-to-date with the latest software, security patches, and anti-virus. Rogosource will remotely monitor the state of all your systems, apply patches, update software, and will be alerted to any critical service failures. Windows Updates will be rolled out in a strategic manner and anti-virus definitions will be updated automatically. We'll also assist with hardware procurement and setup.

Windows Active Directory (AD) and Domain Controllers have been the cornerstone of enterprise IT for decades. They can be leveraged for managing identities, distributing policies, sharing files, providing network services, and much more. Businesses also rely on them for security and auditing. While necessary, these platforms can also be very complicated. We can help maintain these servers, manage identities, and configure group policies to help secure your business. We can also help you implement alternative directory solutions, such as M365, Microsoft Intune, and JumpCloud.

Server Setup and Maintenance

Many businesses rely on solutions that run on server hardware. We have experience in managing both Windows Server and Linux environments, and common server applications such as MS SQL Server, Apache, and IIS. Our monitoring software checks server health including services, hard drive health, anti-virus, utilization, and networking. We'll perform a full evaluation and recommend additional steps to secure your servers. We can also assist with managing or migrating services to the cloud, using virtual servers on AWS or Microsoft Azure.

Networking, Routing, and Edge Security

Your network stack is the backbone of your IT infrastructure, transmitting data between your devices, the internet, and other networks. Keeping your network devices updated is critical to preventing unwanted intrusion by a malicious actor. We can help you lock down your network, apply security patches, and implement intrusion protection systems for security and auditing. We have experience setting up routers, firewalls, switches, and other monitoring devices.

Modern businesses rely on wireless access as much as wired connections. It's important to maintain a secure wireless network, protecting the sensitive devices on your network from unwanted guests. Using commercial-grade wireless access points, we can implement a reliable wireless network with a single SSID. No switching between networks as you move throughout your business spaces. We can also help segregate your guest network traffic from the rest of your network, preventing security intrusions and reserving bandwidth for your critical services.

As your business grows, so will your data storage requirements. Maybe you need large storage for client files, digital media, or backups. Whatever your need, we can help by implementing on-premise or cloud based-storage. We have experience installing, configuring, and monitoring Network Attached Storage (NAS) devices capable of storage terabytes of data. We use RAID technology to build in redundancy and automated backups. We can also help mirror your data off-site to protect your data in case disaster strikes.

Backup and Disaster Recovery

All businesses should have a comprehensive disaster recovery plan. We can help you draft and implement solutions to reduce your downtime in case of emergencies. We can schedule daily backups of all your PCs, backup network appliance configurations, build in redundancy where appropriate, and have services on standby if needed. If you are hosting your services in the cloud, such as Google Workspace or Microsoft 365, we can set up automated backups of these environments as well.

Many small businesses are opting for cloud-based email services, such as Google Workspace (Gmail) or Microsoft 365. This eliminates the need for complex on-premise email servers that are difficult to secure. We can help you maintain either of these environments. If you are just getting started, we can set up a new email domain for your business. Our staff can help manage email accounts, forwarding addresses, group distribution lists, and audit emails. We also have anti-spam and anti-phishing solutions that can be put into place to help secure your email infrastructure.

Unfortunately, many businesses don't realize they need monitoring until it's too late. Proactive monitoring and alerting can drastically reduce downtime and increase security by allowing IT staff to take action before problems affect your critical services. We have a number of tools that we use to monitor PCs, servers, network hardware, wireless access, and more. Our staff is alerted to problems and take action to reduce the impact. We monitor for both reliability and security, helping your business stay compliant. We'll assist with IT audits and provide reports as needed.

It's now more important than ever to support a remote workforce. We can help establish technologies that will help your staff access essential business services when they are not on-site at your business. Enabling VPN access will put users on your network to access common applications. Or, to decentralize your infrastructure, we can help you set up cloud-based services such as JumpCloud, Google Workspace, and Microsoft 365.

As IT infrastructure grows, businesses need to keep track of a vast number of IT assets. This is important not only for IT support, but also for insurance and auditing purposes as well. We can help you catalog your existing equipment and software. We can also implement network discovery tools that will automatically catalog devices as they come online. If needed, we can assist with drafting insurance estimates based on your assets.

MFA, SSO, and Password Management

Password security is quickly evolving. New technologies are allowing us to secure devices with biometrics, physical security keys, and Multi-Factor Authentication (MFA). We can help you navigate these concepts and implement a level of control that is appropriate for your type of organization. We can also enable Single Sign-On (SSO), which allows you to login once and seamlessly navigate between websites without having to login again. Using business-grade Password Management software, we can enable your staff to securely store and share their credentials with others.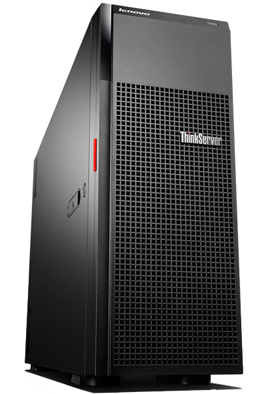 Our Trusted Products
We have carefully selected the following products and services to work with, based on years of experience. We'd be happy to meet with you to see how we can apply these solutions to meet your needs.
CHOICE
Don't see a product you want? No problem! Contact Us so we can help you evaluate any and all options.